In 2020, the sales and deliveries of business jets have dropped approximately 20% across the board. Most of this drop is due to the current state of world events and the economy. As per the General Aviation Manufacturers Association (GAMA). The number of business jets that were sold in all of last year was approximately 644. As for turboprops, there were approximately 443 sold / delivered (381 single-engine). (1)
As the market has slowed down to a degree, some manufacturers have maintained their dominance. While other manufacturers, may have performed worse than you expected during this time period.
Below is a brief overview of the 5 best selling private jets (or aircraft families / series) in all of 2020.
1. Gulfstream 500-650 (Including ER)
When you look at the past few years, Gulfstream's overall sales for the 500 & 600 series has pretty much remained somewhat consistent. The report unfortunately does not break down which particular models have sold the most. Although based on the data, the G500 & G600 series are considered the best selling business jets in all of 2020.
Total Sold: 105 Units / Aircraft
More Info: Gulfstream – 550 | Gulfstream – 650
2. Cirrus Vision Jet (SF50)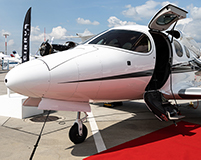 The Vision Jet has sold less units in 2020 than it had in 2019. Although, it has sold more than it did in 2018. Overall this very light jet is quite popular. It's an excellent alternative for anyone looking to travel with small groups, take-off and touchdown on short runways. Or, for anyone requiring a cabin configuration that is very versatile. Next to the Gulfstream family of aircraft. The Cirrus Vision Jet is the single best selling private jet in 2020.
Total Sold: 73 Units / Jets
More Info: Cirrus – Vision Jet (SF50)
3. Bombardier Global 5000-7500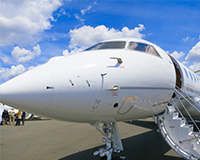 When you look at the reports from previous years. The Global series has actually increased in sales & deliveries in 2020. Since the addition of the 5500, 6500 & 7500. It appears as though the overall sales have increased in general. The 5500 & 6500 were upgrades to the previous 5000 & 6000 models. Two noticeable areas of improvement, were the overall range, along with fuel burn efficiency. In 2019, Bombardier sold a total of 54 Global aircraft, while in 2020 they sold 59.
Total Sold: 59 Units / Aircraft
More Info: Bombardier – Global 6000
4. Embraer Phenom 300 / 300E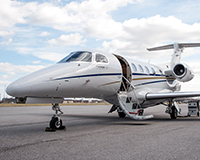 The Phenom 300 is probably one of the few aircraft that has somewhat maintained its numbers over the years. With deliveries of the 300E commencing around June 2020, the manufacturer almost didn't notice a difference in sales when compared to previous years. The 300E includes larger seats, improved cabin management system, in-flight entertainment, more aisle space etc. (2)
Total Sold: 50 Units / Jets
More Info: Embraer – Phenom 300
5. Bombardier Challenger 350 / 650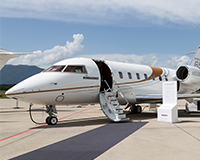 Despite the Global series selling more units than previous years. Bombardier unfortunately sold less in 2020 when it came to the Challenger series. After 2018, the GAMA report no longer individually tracked the total sales of both the 350 & 650. So there is no way of breaking down which model sold more or less. Although what can be gathered, is that the Challenger series sold almost half the units it usually sells each year.
Total Sold: 44 Units / Aircraft
More Info: Bombardier – Challenger 350 | Bombardier – Challenger 650
Final Words
Although brief, we hope that this information has helped you identify which aircraft has sold the best in 2020. There are many different private jets, turbo props and airliners that you can choose from. However, getting an idea of what typically sells in the market. Or, knowing what brands are considered reputable, reliable or safe. Can really help when you start to plan and consider making that purchase for yourself or your business.
More Questions?
Thank you for stopping by and taking the time to read this. If you have any additional questions, feel free to contact us via email, Facebook, or Instagram.
To see the top 5 turboprop shipments for 2020, click here. To read about what is happening in 2021, click here. Or, for more information on how to purchase a private jet, be sure to read our guide here.
References:
1. GAMA (General Aviation Manufacturers Association), General Aviation Aircraft Shipment Report, retrieved from: https://gama.aero/wp-content/uploads/2020ShipmentReport-03162021.pdf
2. Larry Bean, Bombardier Introduces Two New Long-Range Business Jets and Announces Range Increase for 7500, retrieved from: https://robbreport.com/motors/aviation/bombardier-introduces-global-5500-6500-long-range-business-jets-2798048
3. GAMA, Data & Publications: Quarterly Shipments and Billings, retrieved from: https://gama.aero/facts-and-statistics/quarterly-shipments-and-billings